I got a burnin' heart... Operation Stardust...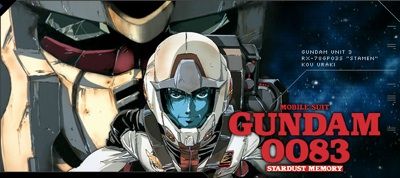 We got some Gundam 0083 news going around... What could it all be meaning?
Bandai has done it again... With it's revealing in the past of the RG Destiny Gundam, we got a new RG in the making. And no, it's not the Karaba forces RG Zeta. It all deals with the Gundam OVA from 1991-1992. MS Gundam 0083: Stardust Memory
And now the big news... A new RG is coming and it's RX-78GP01, Gundam "Zephyranthes"
Here's the pic previewing... Now remember it, cuz' this is the new RG after Destiny...
And so, this mini-post blog is finished!
END OF STORY... GOODBYE!!!