It's that time of year once again. Wonder Festival 2013 Winter...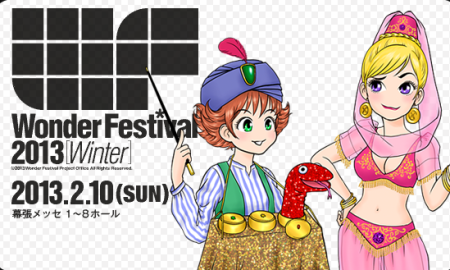 New figures to show... And I just can't...
Too many new figures... Too little money... Too little time... RIP Wallet
And those figures which have interested me.
It's Wonder Festival once again. Time for new items to be shown and this time... Many of us are affected by this latest wave of stuff! And we just... CAN'T! OK, here are some of the items in question which appeared in WF which has became a part of my interest.