The trials, boredom and return of such stupid trolling around. Female Mecha/Robot/Android name thinking and use of a new BL Figma or easily obtainable, yet cheap Figma for the next project. And many more stuff happening...
A few things have happened in a few days and boy, some stuff are really reaching fever pitch... More rants and more random sayings... Anyway, here's what's up a few moments ago...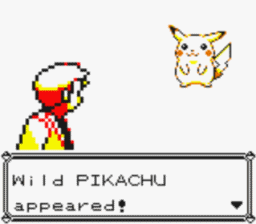 Re-Playing Pokemon: Yellow Version... Boredom!
Ryuumi Garoukuni is back and boredom is striking... Just a few moments ago, I finished again Pokemon Yellow and I was totally bored the heck out. Now, we begin with more pointless thinking. Just opened my messages in Deviant Art and I was struck with some Trolling message.
... Yeah, I kinda forgot who the Shick-head this one is!
Wow... Is this all your mind can think about?
He/She whatever this person's gender[Since this person switches gender between accounts...] feels proud that this person's forum site was "taken down" by him/her[OK, that's it! I'll just refer to this person as Gaaak since his/her gender is always changing...]... So ,what!? Is that your achievement? To make matters such an interesting topic is that Gaaak did so much trolling messages that less a quarter of a day, Gaaak's account was banned. And the most funny thing about this is that Gaaak's comment storm to the person's account was like a year ago.
... I checked the person's artwork and it does not suck...
Yeah, tell it like it is... Tell them that your life is truly and utterly PATHETIC! And you feel proud that your life is worthless and your being is completely pointless.
This person acts all mighty and feels so powerful in the internet with all the Figgetry around this person and knows that nothing can stop his/her rampage of bad mouthing and trolling around people... Yet showing this level of bravado and angst without showing any level of higher intelligence to create a elegant rebuttal, proves that you're just a troll. And still persisting on doing such figgetry work, marks you a excuse of a sentient life form of such.
You're telling just exactly how it is!!!
Well, after such "reporting" on a particular troll like Gaaak, one thing is for sure. I stopped caring about this person and the personal vendetta to any of the variant of people... And returning to reek more revenge and annoy people, this I find definitely pathetic. Well, you might have won a battle... Yet, can you actually venture out to Pixiv. Where he made a new account and has the freedom to post his works. Actually, I don't consider Gaaak as a troll, but a pathetic excuse of a sentient life form. Incapable of higher levels of intelligence that even your average internet troll has more knowledge to do such rebuttal.
Its Houki with Tsubamegaeshi!
Anyway, after reports on the specific "incompetent life form", figures that are coming out and stuff will rain down. First is from the anime "Infinite Stratos" and the character is Shinonono Houki. First of all, unlike the first releases from the series. This 1/8 scale figure from AmiAmi Zero doesn't just sport the character, it also includes the mecha or I.S. that she pilots. Since she's one of the main characters, you can guess that the others will follow suit.
Homu Homu!
Now, we go to the next figure that is nendoroid from "Mahou Shoujo Madoka Magica" comes the cute many weapons-wielding time traveller. Akemi Homura or also knows as Homu Homu! Pretty cute and my brain just shuts down from the unstoppable level of cuteness... Anyway, ending this quickly as possible as I'm planning for my next Figma customization. As my first one is somekind of ancient relic. My next one is going to be like an army variant mecha... And yes, its a girl... Just need to find the next Figma to work on...
After a week or so, stuff begins and more stuff will come... Anyway this blog I can say is done for today!!! End of Story... GOODBYE!