Mobile Suit Gundam: Battle Operation
Post-One Year Anniversary Report
A whole lot of stuff happened and many things came and gone! Now here's my report!
Mobile Suit Gundam: Battle Operation recently celebrated its 1st year anniversary. So there's a celebration and an event of mass variety and crazies.
Insta-Unlock Gundam & Gelgoog Commander
First is the easy unlock of a Lv1 Gundam & Gelgoog... I got them and that's that! Then comes the main event craziness of the Anniversary, the Event MS Unlock Event.
Damn... These guys! and everything else.
These Event MS, MS which you can unlock even with a low rank are quite powerful and awesome to use... So when the event comes, go get them. The problem is that all Event MS are up for grabs.
List of Event MS:
[EFF]
Guncannon "Spray Missile Launcher Type" (SML)
Gundam "Alex" (NT-1)
Gundam Pixie (PXE)
Gundam "G-3" (G-3)
Gundam Blue Destiny: Unit 3 (BD-3)
[ZEON]
Zaku Cannon "Rabbit Ears Type" (XAR)
Zudah
Gyan
Gundam Blue Destiny: Unit 2 (BD-2)
(EXAM) Efreet Custom (TXR)
Kampfer
With the 1st year anniversary event over... I'll just say that it was fun... But the event ended for me in a totally annoying note!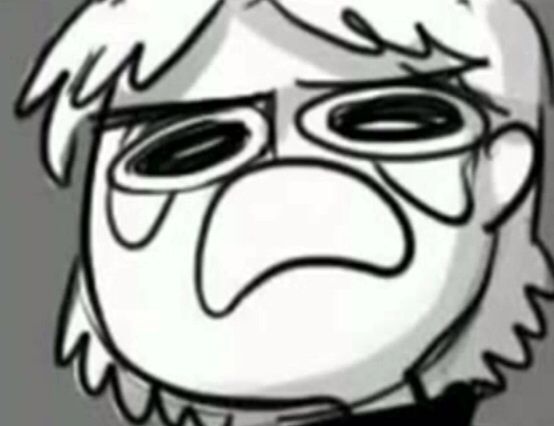 Guncannon (SML) & Zaku Cannon (XAR) are the 1st one I've unlocked in the 1st week... Then its full of chips and useless stuff. Basically, my luck was bad! And the event finished with these stuff. Incomplete blueprints of other Event Mobile Suits...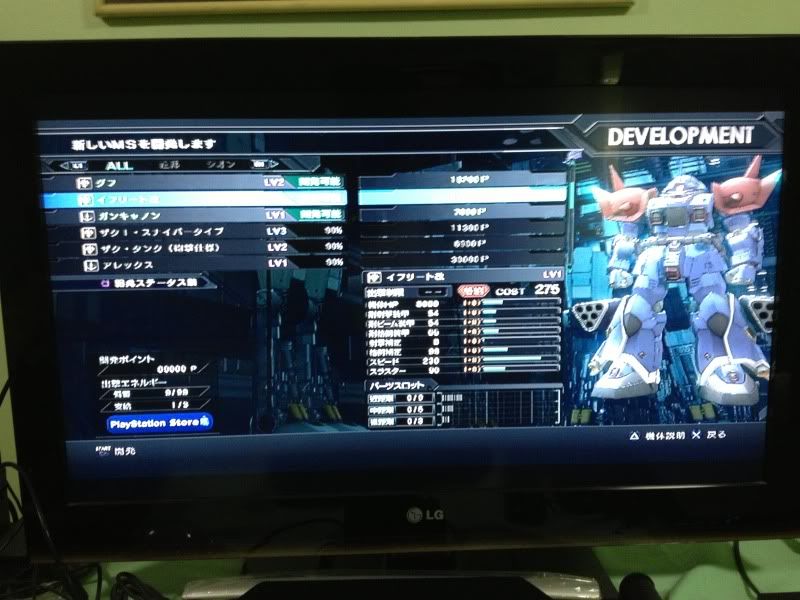 Efreet Custom... Finished! Only left to purchase.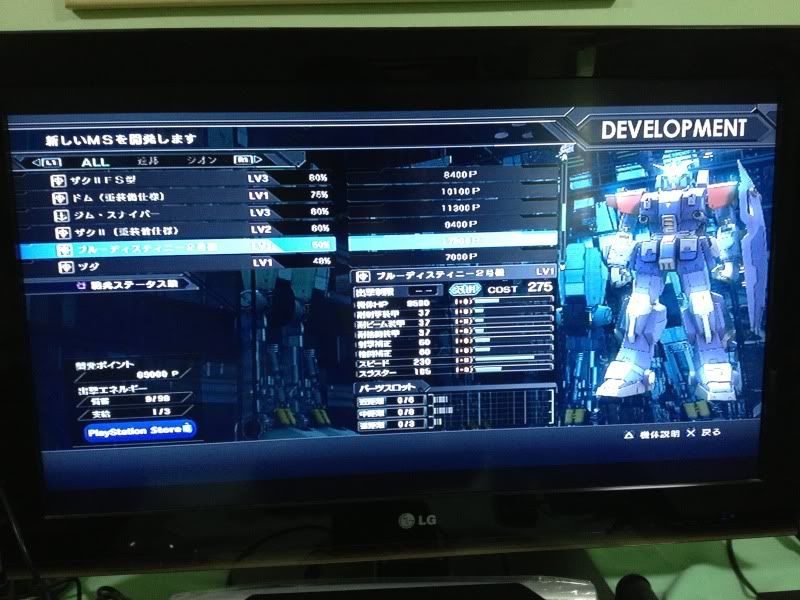 Gundam Blue Destiny: Unit 2... You MADA... Y U NO Be complete!!!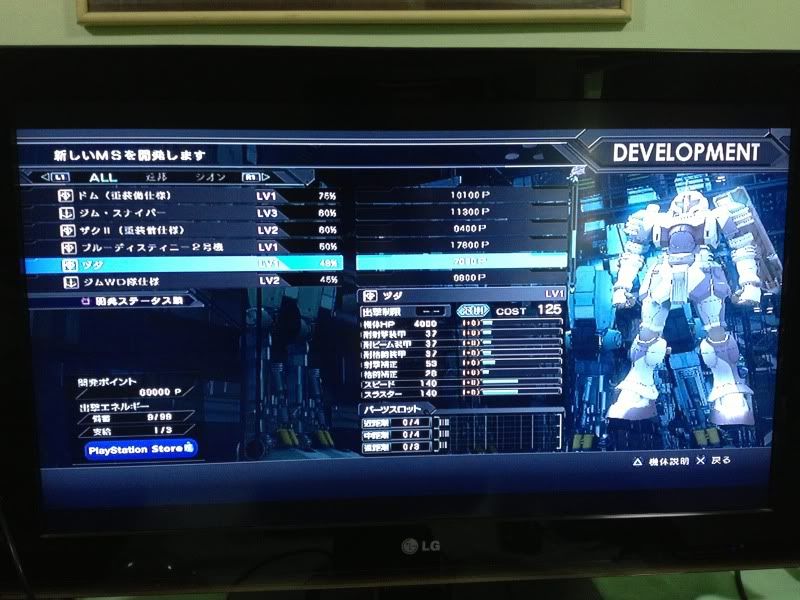 Zudah... Hmmm... Quite interesting... But a long way to go!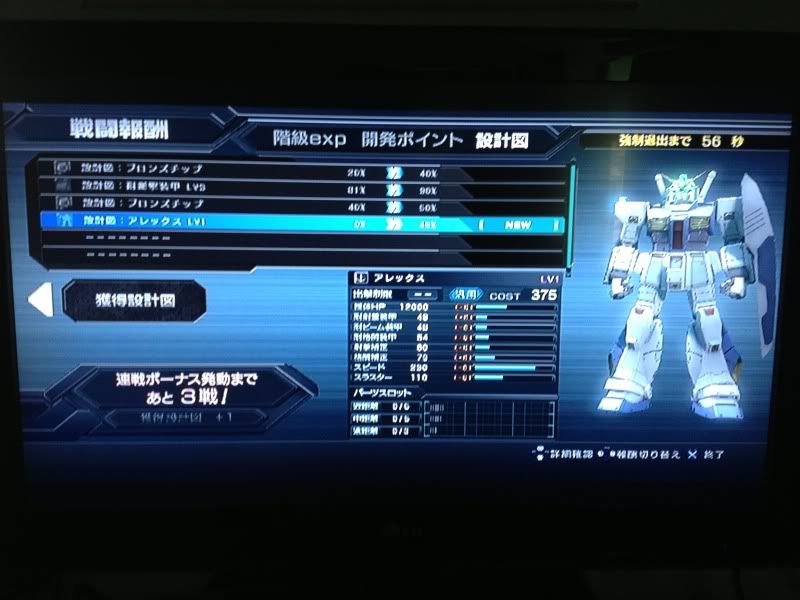 Gundam "Alex"... I never thought I'd get you this early...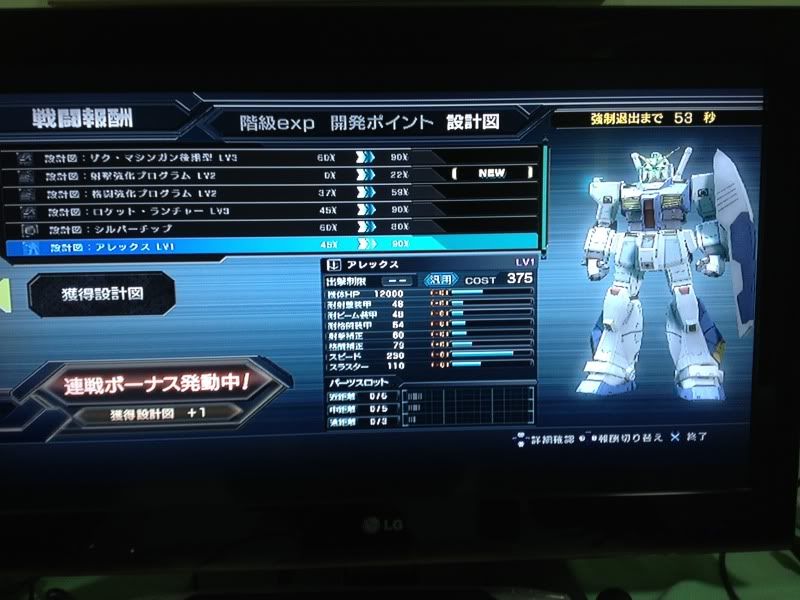 Last minute drop before the event ends... And its again... The rare one, "Alex" once again.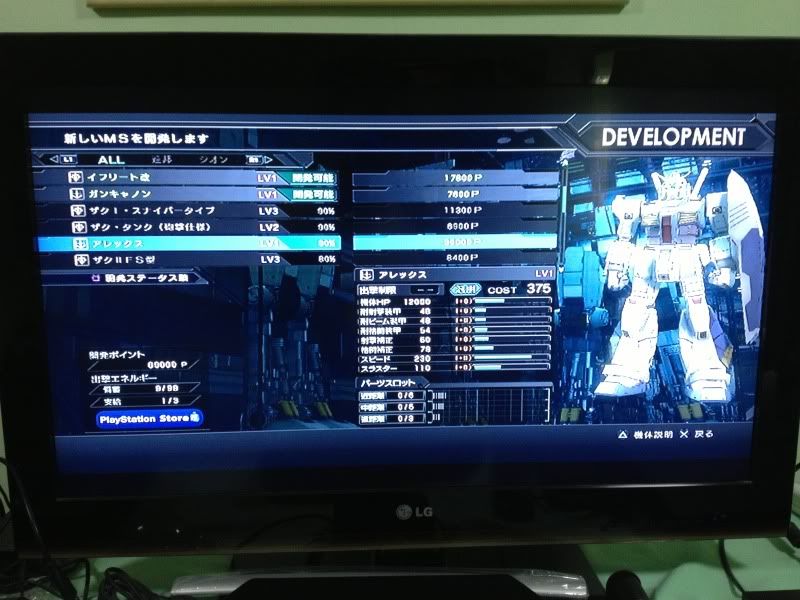 This brings my "Alex" to 90%... Just 10% left to go... Or one lucky 3-Star Drop during a Event with the Alex to be unlocked.
This ends my levels of rant, rage and everything paged... The Blue Destiny Units are a bane and doesn't want me to unlock them yet... And the "Alex" was the biggest surprise for me. So, ti's be the end of the report...
Ugh... Blue Destiny being annoying again... God... The "Alex"
Thus this Blog is Finished!!!
End of Story... GOODBYE!!!