The maker of this blog is protesting against RA No. 10175 AKA Cybercrime Prevention Act because it can do this to you!
Yes you... The normal person in the Republic of the Philippines who uses the computer. The ones who download, upload, use social media. The millions of people who are normal in this country can be sent to jail. Just by speaking against or saying bad things about your government or anyone in it. But that's not the bad part... Here in these next pics are more information, regards to what am I talking about: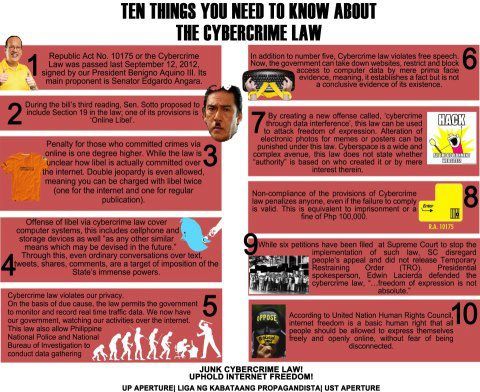 Things to be informed of...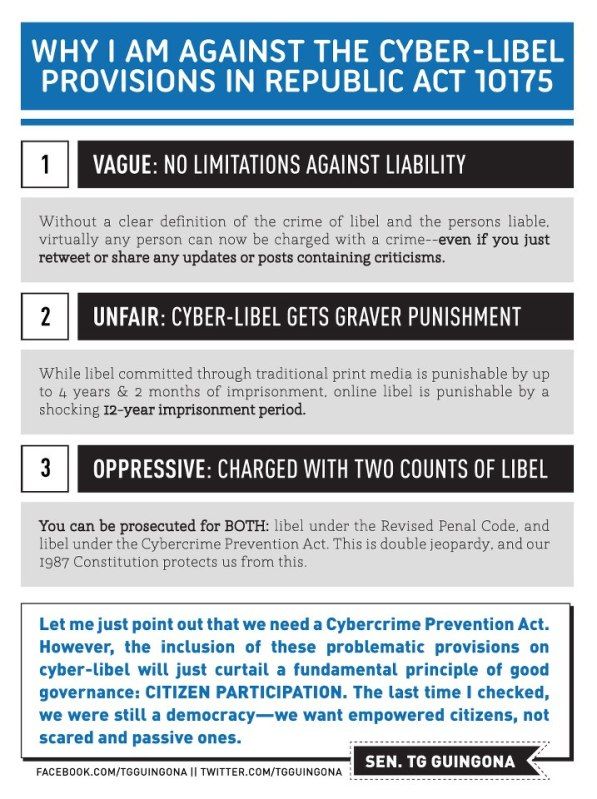 For more information please refer to this [site]
All I can see in this new law is that this will be under not a democracy which we all believe in, but a dictatorship and a oligarch-run country which has subjugated you into bondage and total control of your life. Another thing that this law is wrong is that it violates our Bill of Rights and the right of privacy!
Let those with the resources(money and power) take control and those on the bottom suffer their games....
BECAUSE IDIOTS RUN THIS COUNTRY!
She's less of an idiot as those who run our country!
And thus this blog is finished
END OF STORY... GOODBYE!!!